Thank you to our partners for an amazing day!
We are still buzzing with excitement from the incredible success of our 2nd annual community event on April 8th! We were so please with the overwhelming turnout and support from all of you who joined us. With 200 attendees, families enjoyed free activities such as yoga, guided hikes, hand-led horseback riding and a drum circle to close the event with rhythm!
We wanted to take a moment to express our deep gratitude for your participation and support. We could not have made this event a success without the dedication and passion of our community members. We are so please with the love you have for our green spaces and the way you came together to create an unforgettable experience for everyone.
A special thanks goes out to the following organizations who offered their time and services to make this event a success:
Chicana in Nature
Chrysalis Healing Arts
Dallas 311 City Hall on the Go
Dallas Area Rapid Transit
Dallas Police Department
Dallas Independent School District
Dallas Zoo
Native Plant Society of Texas
North Texas Master Naturalists
Perot Museum of Nature and Science
River Ranch Educational Charities
Texas Discovery Gardens
Texas Native Cats
Texas Parks and Wildlife
Trinity Park Conservancy
Zotally Zen
Your contributions were truly invaluable, and we cannot express our gratitude enough. We look forward to continuing to recognize, celebrate, and uplift community green spaces together in the future.
To everyone who attended, we want to give a big THANK YOU! Your presence was truly invaluable, and we aregrateful for the opportunity to connect with each and every one of you.
Click here to see pictures from this year's event and we look forward to seeing you next year on April 13, 2024!
How you can help, right now
Volunteer With Us
Give back, use your skills, and learn more about the wild side of Dallas by volunteering with us.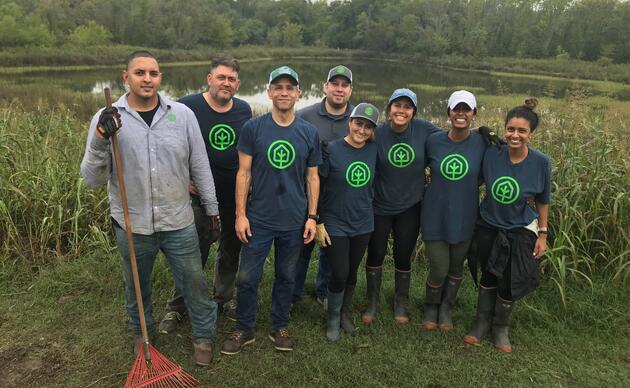 Support Our Center
Conservation and outdoor education along the Great Trinity Forest and the Trinity River.