Become part of our flock!
A membership to Trinity River Audubon Center is an invitation to become a part of our family and the Audubon network. All members support hands-on nature education for thousands of North Texas students and on-the-ground conservation work restoring native prairie and protecting the Great Trinity Forest.
We are thrilled to announce that, beginning January 1, 2023, Trinity River Audubon Center will pilot a free entry program for all visitors (read more about the program here). Accordingly, we are instating new membership levels. Please see below for details! If you are interested in a gift membership, please click here.
TRINITY RIVER AUDUBON CENTER MEMBERSHIP LEVELS:
Bunting ($100)
Members-only Quarterly Electronic Newsletter
Trinity River Audubon Center Drawstring Backpack
Free Monthly Programs

Guided Hike
Bird Watching
Sparrow ($250)
Bunting Membership plus…
Two Tickets Scissor-tails & Cocktails Event
10% Discount at Nature Store
Lark ($500)
Sparrow Membership plus…
Two Tickets to Members-only Offsite Bird Excursion each Migration (Fall and Spring)
Shrike ($1,000)
Lark Membership plus…
Additional Two Tickets Scissor-tails & Cocktails Event (Four Total)
15% Discount at Nature Store
Private Sunset Hike for Group of 10
Click here to purchase a membership!
How you can help, right now
Volunteer With Us
Give back, use your skills, and learn more about the wild side of Dallas by volunteering with us.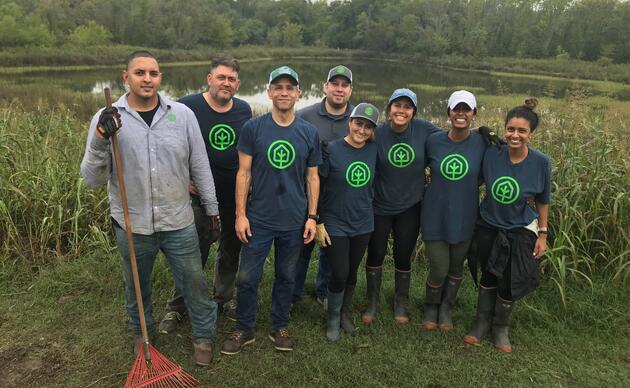 Support Our Center
Conservation and outdoor education along the Great Trinity Forest and the Trinity River.