How to reach our center and staff!
Trinity River Audubon Center
6500 Great Trinity Forest Way
Dallas, TX 75217
Click for map & directions
Main Number - 214-309-5801
Fax - 214-309-5885
Shelly White, Center Director
214-309-5810
shelly.white@audubon.org
Jacob Poinsett, Education Manager
214-309-5850
jake.poinsett@audubon.org
Marcus Cole, Educator and Live Animal Coordinator
214-309-5816
marcus.cole@audubon.org
Sofia Lopez, Educator
​sofia.lopez@audubon.org
Keegan Hassett, Center Assistant
214-309-5832
keegan.hassett@audubon.org
Michaela Kral, Administrative & Finance Manager
469-526-1987
michaela.kral@audubon.org
Joe Abrego, Groundskeeper
214-309-5830
joseph.abrego@audubon.org
Trinity River Audubon Center is a nonprofit organization supported, in part, by funds from the City of Dallas Park and Recreation Department.
How you can help, right now
Volunteer With Us
Give back, use your skills, and learn more about the wild side of Dallas by volunteering with us.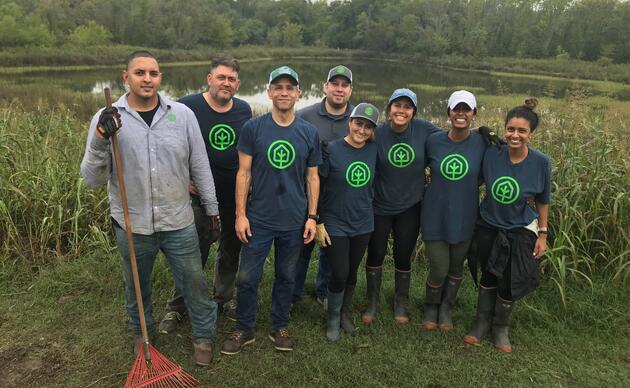 Support Our Center
Conservation and outdoor education along the Great Trinity Forest and the Trinity River.