Trinity River Audubon Center has a Motus tower!
The Motus Wildlife Tracking System is an international network that tracks migratory animals to better understand their ecology and conservation needs. Trinity River Audubon Center recently installed a Motus Tower to track migratory birds utilizing the various habitats at our center. Documenting the presence of certain bird species and bird diversity helps us determine the effectiveness of our restoration work and which animals are relying on the work that we do. To watch a fun video of our installation, click here!
You can also track the different tagged species our tower detects by clicking here. Click on the "Tag Deployment" item you would like to explore, scroll down and then click "a map" to see the actual path of the bird!
Also, to learn more about the Motus Wildlife Tracking System, click here.
You can join our habitat management efforts by reaching out to jake.poinsett@audubon.org.
How you can help, right now
Volunteer With Us
Give back, use your skills, and learn more about the wild side of Dallas by volunteering with us.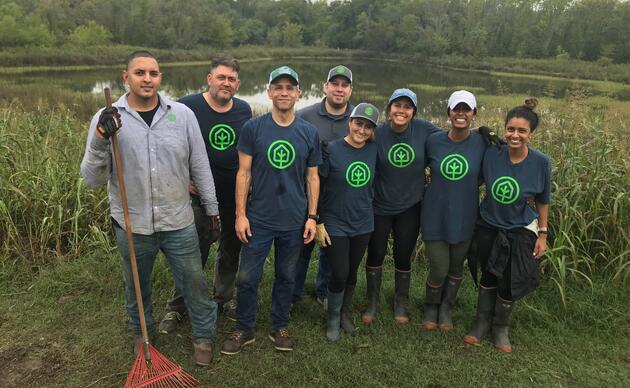 Support Our Center
Conservation and outdoor education along the Great Trinity Forest and the Trinity River.