Birding
Birds in Focus at Trinity River Audubon Center
Saturday, May 18, 2019 - Sunday, May 19, 2019
12:00am - 12:00amDallas, Texas
Location Details
Trinity River Audubon Center
6500 Great Trinity Forest Way, Dallas, 75217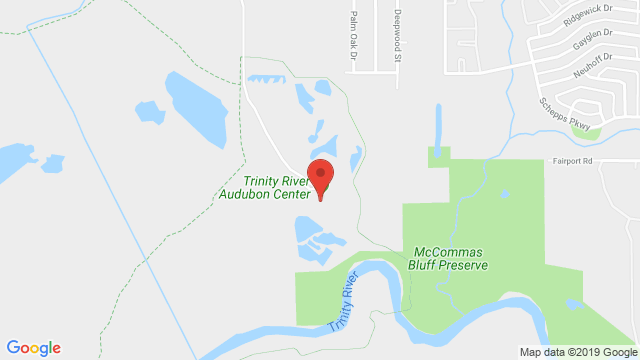 Join Audubon + Canon at the Trinity River Audubon Center for a unique event that brings birds and photography together to put birds in focus in a whole new way. Register today for a guided bird walk where you will be accompanied by an Audubon naturalist and a Canon photography pro as you try out the latest cameras, lenses, and binoculars available, get photo tips and tricks from Arlington Camera experts, and get up close and personal with some unique birds at a live bird demonstration.
At the center you can hike any of the 5 miles of trails, experience the largest urban forest in the U.S., visit the indoor exhibit hall, relax in the butterfly garden and shop in the nature store that features products from local artisans.
Register for your bird photography experience today. All walks are 45 minutes and depart from the Trinity River Audubon Center.
Cost: $15
Saturday, May 18
8am – 3pm
Bird Walks
8 am
8:30 am
10 am
10:30 am
12 noon
12:30 pm
2 pm
2:30 pm
Sunday, May 19
11am – 5pm
Bird Walks
12 noon
12:30 pm
2 pm
2:30 pm
3:30 pm
4 pm
Hosted by National Audubon Society, Canon, and Arlington Photo.