Events
Songbird Supper
A meal in the meadow benefiting our center, Sunday, October 23, 2016. Tickets and sponsorships are on sale now.
Each year we give an esteemed Dallas chef and a team of local farmers open access to our grounds and say "our native habitat is your canvas."
What results is a fall dining experience, inspired by what's fresh and local, and the setting – a winding, reclaimed prairie in autumn with the Great Trinity Forest as its backdrop. We've hosted the creative minds of Sharon Hage, Donald Chalko, White Rock Beer Project, Rosewood Ranch, and Haute Sweets Patisserie, plus North Texas farmers, wine makers, and cheese mongers. Proceeds help introduce North Texas kids to the great outdoors and support native habitat restoration.
Don't miss out, tickets are on sale now. Reserved seating is available.
Sunday, October 23, 2016 5:00–8:00pm
Join us for an evening featuring custom-crafted beers, Texas wine, dishes crafted by Graham Dodds with produce and sustainably- raised meats from nearby farms and ranches, and served in our breathtaking reclaimed native prairie. Sponsorships support our center's mission and help grow conservationists in Texas. Read about the sponsorship options available now for Songbird Supper 2016.
Meet Graham Dodds, our 2016 guest chef and co-owner of Wayward Sons.
How you can help, right now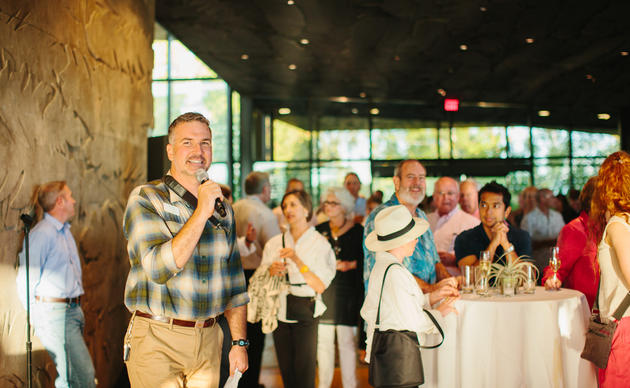 Become a Member
Enjoy free admission, discounts in our nature store, and free and discounted programs at the center.