Events
World Migratory Bird Day
Come and celebrate the Joy of Birds!
World Migratory Bird Day (WMBD) is an annual awareness-raising campaign highlighting the need for the conservation of migratory birds and their habitats. It has a global outreach and is an effective tool to help raise awareness of the threats faced by migratory birds, their ecological importance, and the need for international cooperation to conserve them.
Saturday, May 13 2023 is our 3rd annual celebration for World Migratory Bird Day at the Trinity River Audubon Center and we're inviting you to take part in celebrating the Joy of Birds with us!
Hit the trails with our staff and volunteers for guided bird walks. Bring your family and friends to check out some exhibits from our local partners. Partake in a bird-themed scavenger hunt. Learn all about bird banding. Or try your best to be this year's Birder Bowl Champion!
Admission is FREE but registration is required. Separate registration is required for guided bird walks and birding competition.
How you can help, right now
Volunteer With Us
Give back, use your skills, and learn more about the wild side of Dallas by volunteering with us.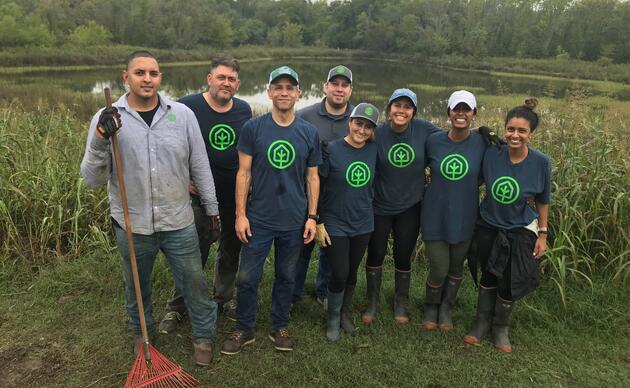 Support Our Center
Conservation and outdoor education along the Great Trinity Forest and the Trinity River.