Visit
15 Reasons to Visit
Come see all that we have to offer.  
1. Take a hike. We have 5 miles of trails through 3 eco-systems: wetland, forest & prairie. Many thanks to grants from Texas Parks and Wildlife and R.E.I for helping us keep our trails in good order!
2. Great birding along the Central Flyway! We are on the migratory path for birds' spring and fall journey between Canada and Mexico, Central and South America. We are home to 60 resident species and over 200 migrants. Come borrow some binoculars and have a closer look!
3. Who doesn't love picnics? Connect with nature and enjoy our picnic grounds near the building or alongside the Trinity River or on the overlook trail with an elevated view of the wetland ponds and city of Dallas skyline.
4. Our indoor (air conditioned!) exhibit hall. See native animals like turtles and more.
5. Experience a piece of the largest hardwood bottomland urban forest in the United States. Our center is a gateway to the 6000-acre Great Trinity Forest in South Dallas. Tall cottonwoods, black willows, American elms and native pecans abound.
6. See native grasses on our restored prairie and throughout the 120 acres.
7. Volunteer opportunities. Come help out most second Saturdays of the month for our habitat restoration days.
8. See pollinators at work. Visit our butterfly garden and watch hummingbirds and other pollinators busy at work.
9. Scout out some tracks. Pick up an ID card and see how many different mammals you can discover roamed our property at night. Frequent signs of coyote, raccoon, and beaver abound. If you're lucky you might see signs of a river otter or bobcat.
10. Take a conservation class. Get involved in your local community and educate yourself on environmental issues affecting your back yard. From water conservation to bird migration, come explore.
11. Take an architecture tour. Come be inspired by our Antoine Predock-designed LEED-Gold building with all of its eco-friendly features such as bamboo floors, a vegetated roof, and tons of natural lighting.
12. Become a citizen scientist and use our eBird trail tracker to log in your bird sightings to send to Cornell's Ornithology lab or participate in nationwide projects like Christmas Bird Count.
13. Watch a movie. Follow a classroom of kids exploring the Trinity River and learn about the history of early Dallas settlers along the river. Learn more about your watershed through several interactive exhibits.
14. Host your own event. Inquire about renting the facility for a wedding, party, or corporate event. Both indoor and outdoor spaces are available. Contact us at trac@audubon.org for more infomation.
15. Shop in the nature store. Looking for a unique gift inspired by nature? We are involved in our local community and consign many local artisan products from photography to painting to up-cycled jewelry and garden decorations. Members receive a 10% discount.
How you can help, right now
Support Our Center
Conservation and outdoor education along the Great Trinity Forest and the Trinity River.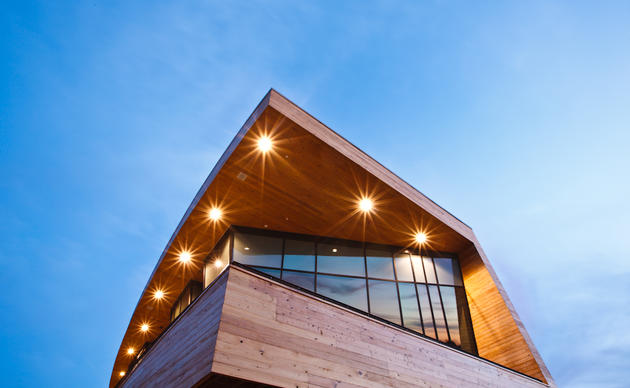 Become a Member
Enjoy free admission, discounts in our nature store, and free and discounted programs at the center.