Adventure Camps
Texas Coast Conservation Treks
Sign up for our regularly scheduled trips or contact us about scheduling a personalized trip for your group any time of the year.
Program Highlights
Grab your life jacket and sea legs and travel down the coast to visit one of the most bio-diverse, yet threatened coastlines in the nation.

Island hop via canoe or kayak to placeslike Sundown Island as you work side by side with the wardens that work to protect this precious habitat.

Take action by spending time cleaning up litter on the beach and help save animals like the green sea turtle.

Get ready to snorkle the bay and prepare yourself for an unforgettable experience with white coral, sponges, stingrays, barracudas and sea turtles.
What You'll Experience
An Unrivalaed Education Eperience
Student adventurers will be learning directly from educators from one of the leading names in conservation. Each program seamlessly incorporates conservation and ecology lessons and discussions into our outdoor programming and service learning. We can work closley with teachers and other clients to develop a variety of educational programming including biology, geology, human and natural history, physical sciences, leadership training, and teambuilding. We can customize any trip to accomodate your programs and incorporate TEKS.
A Chance to Develop 21st Century Skills
There is a profound gap between the knowledge and skills most students learn in school and the knowledge and skills they need in typical 21st century communities and workplaces. The American Management Corporation reports that employers want workers who can think critically, solve problems creatively, innovate, collaborate, and communicate. The dynamic and challenging programming we provide not only develops these skills, but requires them. Traveling as a team, cooking meals together, navigation, boating with your peers, setting up tents, dealing with unpredictable weather, all require collaboration, clear communication, critical thinking, and creative problem solving. Join us and see the change in yourself and your students.
An Increadible Itinerary
We have almost 100 combined years of knowledge of our surrounding areas and environment and we are here to share that knowledge with you. We'll take you to the coolest places and explore them by hiking, rafting, rock climbing, or backpacking.
Personal Attention from Great Instructors
We have an unbeatable ratio of one adult to every four students, every adventurer will have the personal attention they need to thrive. Our instructors are increadible Audubon environmental educators that have travelled the world and now are ready to share this experience with you.
Safety
Safety is always our paramount priority. All instructors ar well versed with the varied environments, and we provide all necessary gear and knowledge to make these the safest trip possible. Each trip will have an instructor that is a Wilderness First Responder certified by the Wilderness Medicine Institute.
Great Food
We take the time to plan every meal that you and other adventurers will take part in cooking. We can accomodate food allergens and dietary restrictions.
Great Value
Unlike other travel programs, our cost includes all travel expenses, all food and snacks, tents, sleeping pads, and all required outdoor gear; all we need for your to bring is your sleeping bag and some personal items. We even can provide scholarships to students that qualify. This ends up saving you hundreds of dollars
Group limit: 20 students
Age: High School
Facilitators: Trinity River Audubon Center staff-1:4 staff/student ratio
Cost: $775 per student; All supplies provided, participants only need to bring clothing, shoes and personal items.
Is your school a Title One campus? We have grant funding that can cover 100% of your costs to participate in this program, contact us today!

Contact our center at trac@audubon.org to schedule or for more information.
How you can help, right now
Support Our Center
Conservation and outdoor education along the Great Trinity Forest and the Trinity River.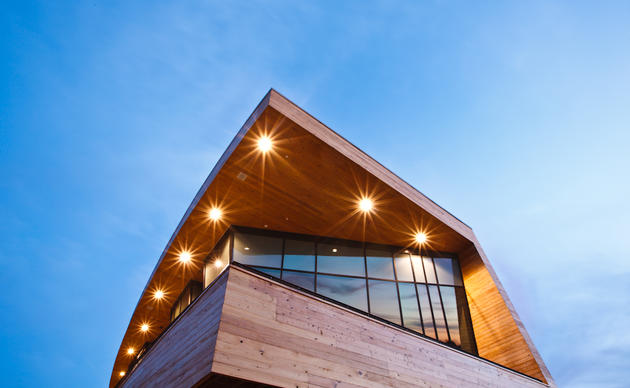 Become a Member
Enjoy free admission, discounts in our nature store, and free and discounted programs at the center.