Programs
Spring Programs are in full bloom. Don't let it FLY-by without an outdoor adventure with Trinity River Audubon Center!
Spring is a great time to get outdoors in Texas. Join us for fun times and a chance to explore all the amazing life that calls Dallas home.
Owl Prowl Night Hikes
Visitors will take a guided night hike through the Great Trinity Forest and explore how our senses change with the setting of the sun. We will learn how nocturnal animals have adapted to the night life. Guests will search and call for the owl species that call Dallas home. The night will end roasting s'mores over the fire! See More

Early Morning Birding
Bring your binoculars and bird book, or borrow ours! Our expert birders will lead you on a guided birding hike through the trails of the Great Trinity Forest. We will have coffeee ready when you arrive. See More

Adventure Birding Series
Hike, Bike, Camp, and Kayak to glimpse the life of our avian friends who call Texas home. See More

Scout Programs
Trinity River Audubon Center offers a variety of programs for Cub Scouts, Boy Scouts, and Girl Scouts. See More
Impact: Humans & Birds in Dallas
The Dallas Morning News, in partnership with the Trinity River Audubon Center, presents "Impact: Humans & Birds in Dallas" offers glimpses of birds' lives in and around the Dallas area, our sometimes complicated and often beautiful relationship with birds, and how birds have woven a story throughout our human lives. The exhibit also uses the lens of birds to tell the story of the Trinity River and climatic events in the North Texas area. See More
River Adventures
Kayak through our amazing home with the Trinity River Audubon Center! Our guides provide all the equipment and instruction you need to get on the water for a two-hour kayak trip. You'll learn about the history of the river while you meander through the Great Trinity Forest. See More
How you can help, right now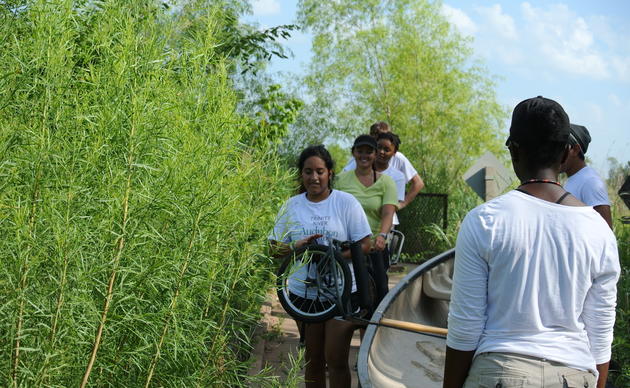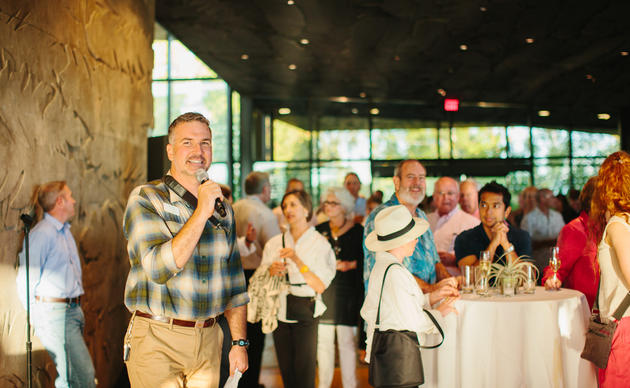 Support Our Center
Conservation and outdoor education along the Great Trinity Forest and the Trinity River.