Experience the Great Trinity Forest like never before!
Kayak through our amazing home with the Trinity River Audubon Center! Our guides provide all the equipment and instruction you need to get on the water for a two-hour kayak trip. You'll learn about the history of the river while you meander through the Great Trinity Forest. We transport you upstream to a launch point and guide you as you paddle back down the river. See a side of Dallas very few get to enjoy all while cruising past herons, egrets, beavers, turtles, river otters, and more!
Dates & Time
Ticket sales for River Adventures programs have been temporarily stopped. Please keep checking online for updates.
Notes: Ending times are approximate, depending on river conditions.
Participants will need to carry kayaks a short distance to the launch point from where we unload.
What to Bring
Clothes and shoes you don't mind getting wet and dirty. Water/River shoes are ideal, but any hard sole shoe that is firmly attached to the foot is suitable. Participants are also encouraged to wear sunscreen, insect repellant, hats and bring refillable water bottles. Keep in mind that any items brought may get wet, dirty, or lost in the river. Please leave valuables home.
Snacks are available for purchase in our gift shop.
Participant Restrictions
Ages 12 and up. Any participants under the age of 18 must have an adult with them (1 Adult: 1 Minor Ratio). All Kayaks are tandem, so you may be paired with another participant.
Due to limited availability, online registration is required. Sign up today!
Price
Cost for program is $55/person; members of Trinity River Audubon Center receive 10% off, check your email or call to get your special member discount code!
Questions? Contact us at trac@audubon.org or 214-309-5801.
How you can help, right now
Volunteer With Us
Give back, use your skills, and learn more about the wild side of Dallas by volunteering with us.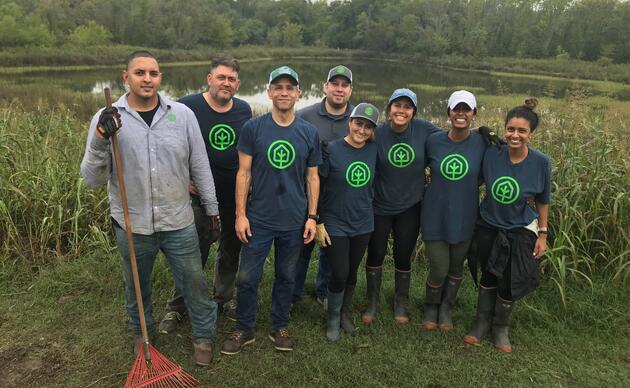 Support Our Center
Conservation and outdoor education along the Great Trinity Forest and the Trinity River.