The Davis Mountains rise out of the Chihuahuan Desert, forming ecologically unique sky islands separated from their dry desert surroundings. Such sky islands make for spectacular scenery and the chance to find plants and animals found nowhere else in Texas.
From our Davis Mountains State Park base camp, we will span the area's altitudinal gradient to observe low-lying desert specialists as well as unique mountain birds. We will also make a day trip to Christmas Mountains Oasis—one of the top hummingbird sites in the United States—during peak hummingbird season. While birding will be a big part of this trip, we'll also make an unforgettable visit to the University of Texas McDonald Observatory for world-class star gazing.
We have two big targets for this experience. The first is the stunning Lucifer Hummingbird. This species is largely restricted to Mexico, but it creeps into the United States at a few locations in extreme SE Arizona, SW New Mexico, and SW Texas. To find this bird we will spend a day at Christmas Mountains Oasis—the best place in the United States to see Lucifer Hummingbirds. While there we should also find a number of other hummingbird species as well as some great desert birds.
The second major target is the enigmatic and poorly-known Montezuma Quail, which, at this time of year, should be on the move with chicks. This species is scattered in montane pine and oak woodlands through central Mexico north into south-east Arizona, southern New Mexico and west Texas. For such a boldly patterned bird, males and especially the more cryptic females can be tough to track down. They feed with an inching crawl in dense grasses, and when threatened crouch in thick vegetation, only flushing when nearly stepped on. Despite this bird's secretive ways, our small group size gives us an excellent chance of coming across Montezuma Quail.
Tentative Itinerary
Friday August 31

Leave Trinity River Audubon Center at 9AM
Drive to Davis Mountains State Park with optional birding stops along the way
Set up camp in the early evening and rest
Birding, including our first chance for Montezuma Quail, before sunset

Saturday September 1

Breakfast at about 7
7:30-10 search for Montezuma Quail and birding around Davis Mountains State Park
Drive to Christmas Mountains Oasis
Lunch at Christmas Mountains Oasis followed by an afternoon of hummingbirds and desert birding

Sunday September 2

Breakfast at about 7
Early morning search for Montezuma Quail if necessary OR Chihuahuan Desert Research Institute for desert birding
Bird around the Davis Mountains State Park until lunch
Lunch and rest
Higher elevation birding and hiking
Head back to camp to clean up and rest. Birding near camp OR search for Montezuma Quail if necessary
Short drive to the McDonald Observatory for star gazing and tour

Monday September 3

Breakfast at about 7
Early morning search for Montezuma Quail if necessary OR birding and hiking at Davis Mountains State Park
Pack and head back to Dallas by about 11AM
Drive to Trinity River Audubon Center with optional birding stops along the way
Arrive in Dallas at about 7PM
Packing suggestions
Bring a light jacket for evenings
Long pants recommended for hiking
Camera
Price
$540 per participant.

Price includes transportation, camping gear, binoculars, food, non-alcoholic drinks, and admission to the McDonald Observatory.
Group size limit of 6 to maximize chances of finding target birds

Pre-registration required

Members, before booking, please e-mail us today to receive your member discount code for 10% off trip cost.
Upon booking you will receive a detailed bird checklist specific to the time of year and locations visited.
​Questions? Contact Nick Kanakis at nkanakis@audubon.org or (214) 505-5646.
Birding highlights may include:
Montezuma Quail
Lucifer Hummingbird

Scaled Quail

Common Black Hawk

Zone-tailed Hawk

Greater Roadrunner

Elf Owl

Rufous Hummingbird

Broad-tailed Hummingbird

Acorn Woodpecker

Vermillion Flycatcher

Cassin's Kingbird

Woodhouse's Scrub-jay

Black-crested Titmouse

Verdin

Bushtit

Cactus Wren

Canyon Wren

Curve-billed Thrasher

Phainopepla

Black-throated Sparrow

Rufous-crowned Sparrow

Canyon Towhee

Hepatic Tanager

Western Tanager

Pyrrhuloxia

Scott's Oriole
How you can help, right now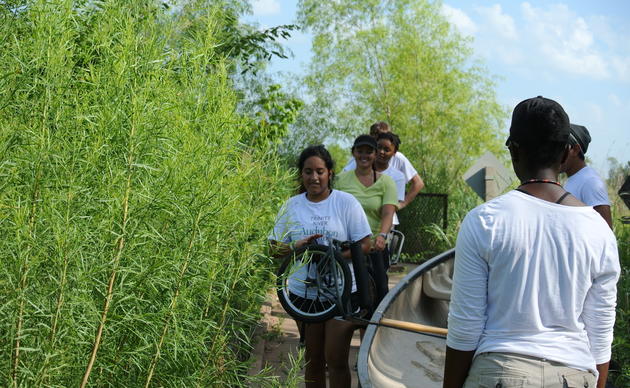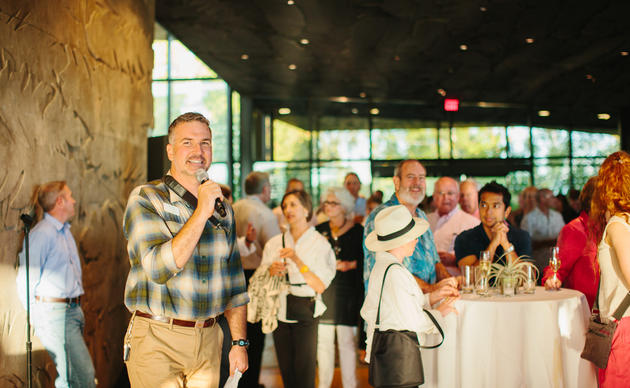 Support Our Center
Conservation and outdoor education along the Great Trinity Forest and the Trinity River.