Adventure Camps
Big Bend Conservation Treks
​Sign up for our annual trip during spring break week, or contact us about scheduling a personalized trip for your group any time of the year.
Program Highlights
Hike through the wild and rugged Chisos Mountains.

Raft through dramatic canyons and beautiful riparian landscapes on the legendary Rio Grande.

Campout nightly under the Milky Way around a crackling campfire.

Swim in the natural Balmorhea springs.

Help restore habitat and learn sustainable ranching techniques.
What You'll Experience
An Unrivaled Education Experience - Student adventurers will be learning directly from educators from one of the leading names in conservation. Each program seamlessly incorporates conservation and ecology lessons and discussions into our outdoor programming and service learning. We can work closley with teachers and other clients to develop a variety of educational programming including biology, geology, human and natural history, physical sciences, leadership training, and teambuilding. We can customize any trip to accomodate your programs and incorporate TEKS.
A Chance to Develop 21st Century Skills
There is a profound gap between the knowledge and skills most students learn in school and the knowledge and skills they need in typical 21st century communities and workplaces. The American Management Corporation reports that employers want workers who can think critically, solve problems creatively, innovate, collaborate, and communicate. The dynamic and challenging programming we provide not only develops these skills, but requires them. Traveling as a team, cooking meals together, navigation, boating with your peers, setting up tents, dealing with unpredictable weather, all require collaboration, clear communication, critical thinking, and creative problem solving. Join us and see the change in yourself and your students.
An Increadible Itinerary
We have almost 100 combined years of knowledge of our surrounding areas and environment and we are here to share that knowledge with you. We take you to the coolest places and explore them by hiking, rafting, rock climbing, or backpacking.
Personal Attention from Great Instructors
We have a low staff to student ratio, every adventurer will have the personal attention they need to thrive. Our instructors are increadible Audubon environmental educators that have travelled the world and now are ready to share this experience with you.
Safety
Safety is always our paramount priority. All instructors ar well versed with the varied environments, and we provide all necessary gear and knowledge to make these the safest trip possible. Each trip will have an instructor that is a Wilderness First Responder certified by the Wilderness Medicine Institute.
Great Food
We take the time to plan every meal that you and other adventurers will take part in cooking. We can accomodate every food allergens most dietary restrictions.
Great Value
Unlike other travel programs, our cost includes all travel expenses, all food and snacks, tents, sleeping pads, and all required outdoor gear; all we need for your to bring is your sleeping bag and some personal items. We even can provide scholarships to students that qualify. This ends up saving you hundreds of dollars
Group limit: 20 students
Age: Middle and High School
Facilitators: Trinity River Audubon Center staff
Cost per student: $840; All materials provided, participants only need to bring clothing and proper shoes.
Is your school a Title One campus? We have grant funding that may be able to cover 100% of your costs, contact us today for more information!
Contact our center at trac@audubon.org to schedule or for more information.
How you can help, right now
Support Our Center
Conservation and outdoor education along the Great Trinity Forest and the Trinity River.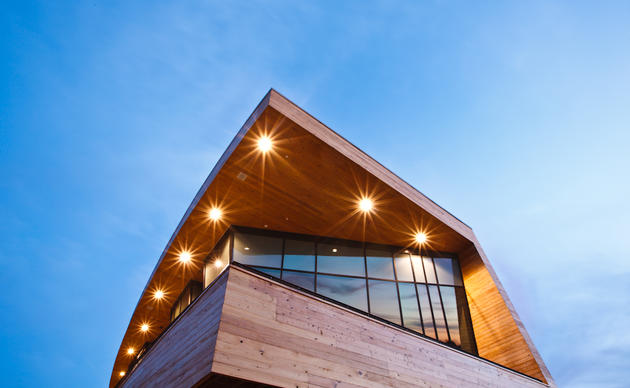 Become a Member
Enjoy free admission, discounts in our nature store, and free and discounted programs at the center.