A citizen science effort counting every bird species in and along the Trinity River in the DFW area.
With 636 of the 957 bird species in North America, Texas has more bird species than any state in the union. Come enjoy the Trinity and help investigate the birds that live along the Trinity or that visit here during their migration. Since 2011, the Trinity Bird Count has been a partnership between the Trinity Commons Foundation, Trinity River Corridor Project, Strategic Community Solutions, and Audubon Texas (Trinity River Audubon Center) to collect information about critical Texas bird species.
Why Count Birds?
It's a great way to help the community and the environment, enjoy the outdoors, and gain scientific knowledge. The data collected gives bird conservation researchers critical information about key species, insights about birds and their habit, and helps to examine larger environmental issues.
Where We Count
The Trinity Bird Count focuses on the Trinity River and adjacent areas throughout the Dallas-Fort Worth metroplex. This corridor is divided into 17 areas along the Elm, West, East, and main forks of the Trinity River so teams can focus on particular habitats. When you register to participate, you can indicate the areas where you'd like to bird.
Ready to be a part of the Trinity Bird Count?
Teams will make trips to areas along the main branch of the Trinity River at least once a season. These trips are led and organized by team leaders and are open to all levels of experience - this is a great introduction to birding the Trinity River! If you're interested in leading Trinity Bird Counts please contact the project coordinator Nick Kanakis at nkanakis@audubon.org
Upcoming Counts:
Please join Michael James and Janie Henderson for a Trinity Bird Count in Area 7, Joppa Preserve on Saturday, August 24 at 7:30 am. Binoculars, bug spray, water and protection from the sun are appropriate for this outing. If you have questions, contact Janie at jhhwth@sbcglobal.net or 214 676-5383.

From Dallas, Joppa Preserve is
South on I-45
Exit Loop 12 east (toward Trinity River Audubon Center - TRAC)
Drive east past the exits for 310 and Carbondale Street for a short distance
Exit right and park your car in the parking lot on the right (before you get to the Boat Ramp and the river!)
If you reach TRAC, you have gone too far.
Participate On Your Own
We invite individuals or groups of birders who visit any of the areas at any time during the year to share their observations with the project. If you bird these areas, please be sure to report your results on eBird and "share" them with the Trinity Bird Count.
For more information, or to take part in an upcoming count, contact Nick Kanakis at nkanakis@audubon.org
Downloadable Resources
How you can help, right now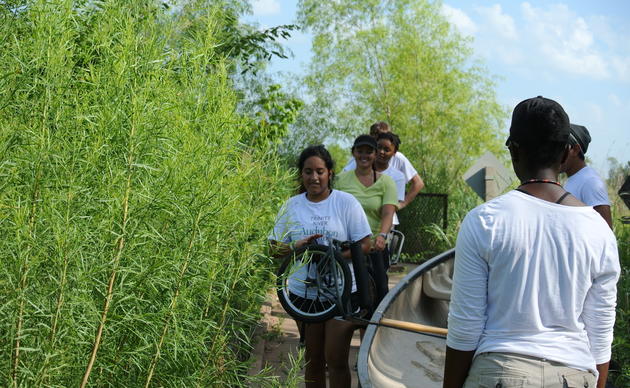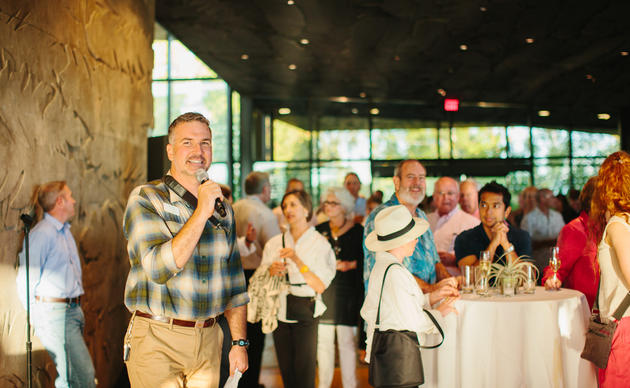 Support Our Center
Conservation and outdoor education along the Great Trinity Forest and the Trinity River.