STEM Overnight Programs
Bring your sleeping bags and we take care of the rest!
Program Description
Enjoy overnight tent camping and field investigations outdoors or indoors at Trinity River Audubon Center. We can also bring this program to your campus with appropriate alterations based on your natural resources and campus policies.
Bring your sleeping bags and we'll take care of the rest! Check-in at 6:00pm and depart by 11:00am the next day.
We customize programming to meet your students' needs. Choose from STEM, adaptations, species identification, scientific method, food webs, habitats, night hikes, conservation activities, animal encounters, introductory camping & more.
Programs can be TEKS-aligned if desired.
Grade Levels
5th - 12th
Location Options
Trinity River Audubon Center (indoors or outdoors)

Your campus (indoors or outdoors)
Pricing and Other Information
$25-50/person depending on number of students, location and other details.

Price includes dinner, S'mores and breakfast

Adults and students are charged
Program Length
Typically 6:00p-11:00a (overnight)
Maximums and minimums (total adults & students)
Trinity River Audubon Center: 10-30

Your campus: 30-100
Program Options/Alternatives
If you have more than 100 students, please either book multiple dates or contact us to discuss holding the program at an alternative location.

Depending on budget and dates, programs can be held at a third-party retreat facility with dorms located in Cedar Hill. A ropes course is available.

We can also do multi-night programs at all location options.

If you are interested in a week-long outdoors program for your students, consider our Audubon Conservation TREKS program, and for students between the ages of 14-18 currently enrolled in a Title 1 high school, the cost is covered 100% by our generous sponsors. Audubon provides all equipment. Students only need to bring clothing, sturdy shoes and personal hygiene products.
For questions or booking details, please contact us at trac@audubon.org.
How you can help, right now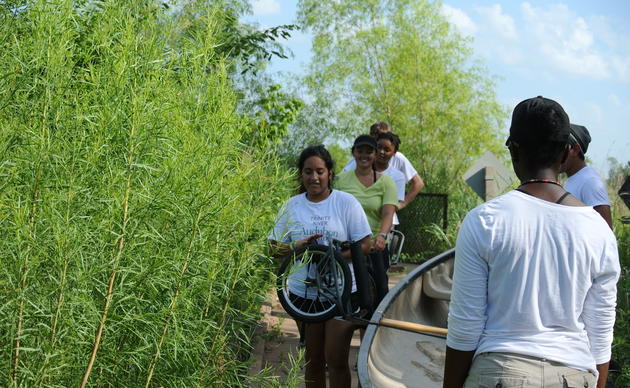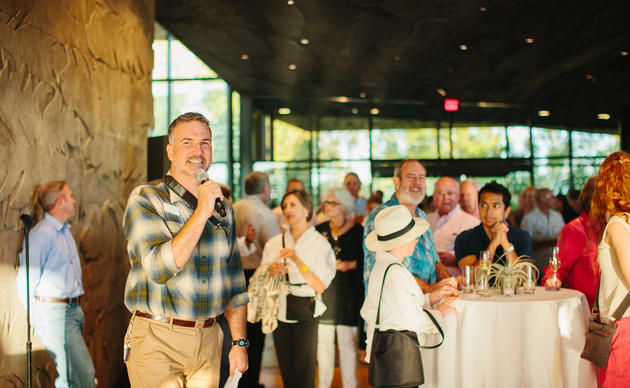 Support Our Center
Conservation and outdoor education along the Great Trinity Forest and the Trinity River.