Programs
Hike, Bike, Camp, and Kayak your way into a glimpse of the lives of our native avian friends.
Get active, have fun, and explore the world of birds here in TX.
All of our birding trips include transportation from the center, binoculars, and other needed equipment.
March 31 - Big Spring Hike
One of the only nautral spring sites left in Dallas, Big Spring Preserve is located 15 minutes southeast of downtown, and is home to the Great Trinity Forest, native blackland prairie, and over 60 bird species. 7 AM. $20/participant. Register Now
April 7 - John Bunker Sands Wetland Center Hike
Located in the middle of the 2000 acre East Fork Wetland Project, the John Bunker Sands Wetland Center provideds education and research opportunities pertaining to water conservation, wetland systems, and wildlife management. On this trip we will hike a path that was once an old railroad track, and explore aquatic bird species on boardwalks. We may even spot a Bald Eagle. 7 AM. $25/participant. Register Now
April 28 - Bird & Bike
Bring your bike, grab a public rental, or rent one of ours to take a loop on the Trinity Trail, stopping at ideal locations to look for the birds of the Great Trinity Forest. 7 AM. $20 ($5 bike rental fee, limited number available). Register Now
May 5 - Chain of Wetlands Hike
The lower chain of wetlands are four miles of man-made wetlands that absorb water during river floods creating a buffer for areas downstream, and creating habitat for a variety of wildlife. 7 AM. $20/participant. Register Now
May 18 - May 20 - Lost Maples State Natural Area Camping Trip
This area is home to a wide variety of birds, including two endangered species: golden-cheeked warbler and black-capped vireo. Saturday we will spend the day visiting Garner State Park. Transportation, equipment (tents, sleeping bags, cookware, etc.) and food will be provided. We will depart Trinity River Audubon Center midday on Friday May 18th and will return Sunday May 20th. $350/participant (Limit of 14 particpants). Register Now
May 26 - Lake Ray Hubbard Kayak Tour
Lake Ray Hubbard is one of the largest lakes in north Texas spanning 22,000 acres. With a number of parks surrounding the the lake it is home to many species both aquatic and terrestrial. Bring a change of clothes for lunch at one of the restaurants on the waterfront. Transportation, kayaks, and needed equipment are provided (lunch is not covered in the cost). 7 AM. $55/participant. Register Now
How you can help, right now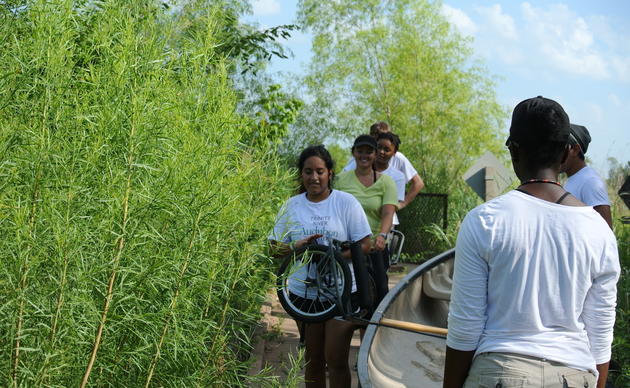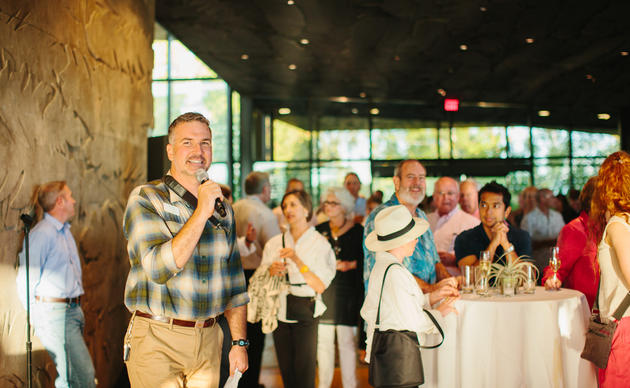 Support Our Center
Conservation and outdoor education along the Great Trinity Forest and the Trinity River.