Events
Dining on the Prairie Dinner Series
We are excited to announce this seasonal, chef inspired dinner series, nestled in the heart of the Great Trinity Forest! Tickets on sale!
We give esteemed Dallas chefs open access to our grounds and say "our native habitat is your canvas."
What results is an extraordinary dining experience, inspired by what's fresh and local, and the setting – a winding, reclaimed prairie with the Great Trinity Forest as its backdrop. We've hosted the creative minds of Sharon Hage, Donald Chalko, Graham Dodds, White Rock Beer Project, Rosewood Ranch, and Haute Sweets Patisserie, plus North Texas farmers, wine makers, and cheese mongers at our annual Songbird Supper dinner, the inspiration behind this series. Programs such as this help support the center's educational and conservation mission, connecting all to nature and inspiring the next generation of conservation leaders.
Tickets onsale now! Purchase individual dinners or as a series. Dinners are $85 and series tickets are $240 (a $15 discount).
SOLD OUT!!! Songbird Supper, October 15, 2017 5:30-8:30 pm, featuring Chef Janice Provost, Chef & Owner of Parigi
Pictures from Songbird Supper are up on our Facebook Page!
SOLD OUT!!! Lovebird's Dinner, February 10, 2018 7:00-10:00 pm, featuring Chef Anastacia Quinones, Oddfellows
Hogs and Hops, June 15, 2018 7:00-10:00 pm, featuring Chef Matt Balke, Bolsa
Purchase tickets here.
The Dining on the Prairie Dinner series is generously supported by Whole Foods, Southern Glazers, Rosewood Ranches, Posh Couture Rentals, Astounding Sounds and Bolsa.
How you can help, right now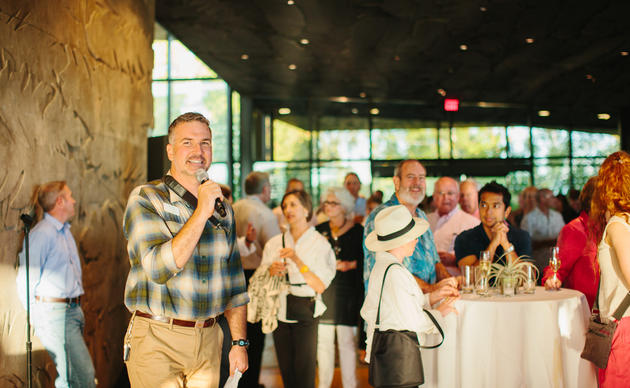 Become a Member
Enjoy free admission, discounts in our nature store, and free and discounted programs at the center.